One of the problems with upgrading from to the OEM or factory Xenon lights in your NON-Xenon BMW is that it causes your computer to post a "low beam" failure message. The other problems is that there is no self-leveling on the Xenons. In the following post I have documented how I have fixed the dash warning error message about the low beams. The problem comes from the fact that the Xenon light assembly does not have any resistance when turned off, thus resulting with an error message.

If you would like me to make you a pair of resistor by passes I can do it for $99 a pair. Click here to buy.

Parts: (2x)Fuse holder, 18 gauge wire, (2x) project boxes, (2x) 10-15amp DC relays, 4 ohm 1watt resistor.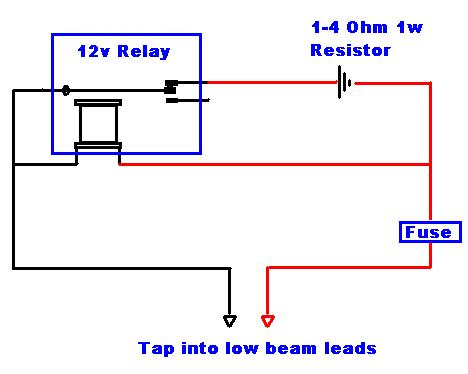 Adapter mounted to xenon ballast bracket with externally accessible fuse.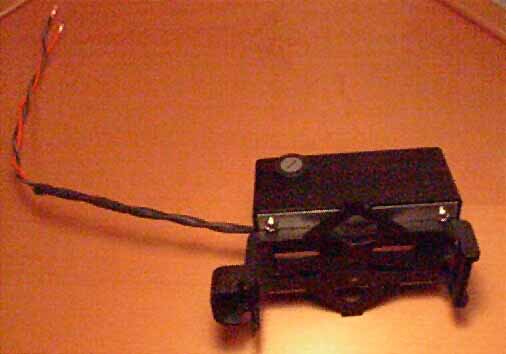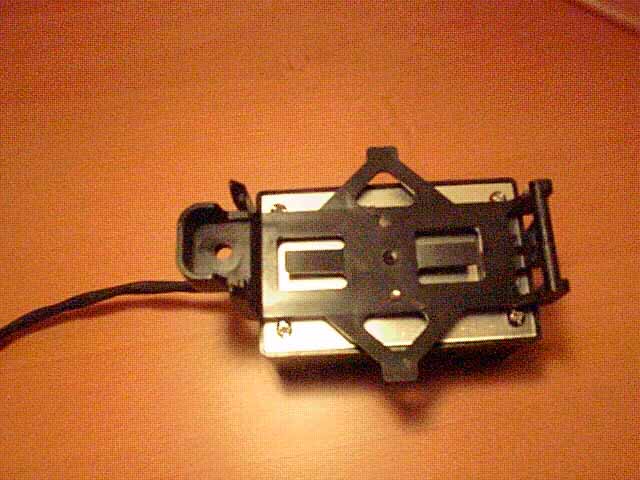 Picture of adapter mounted on back of light assembly.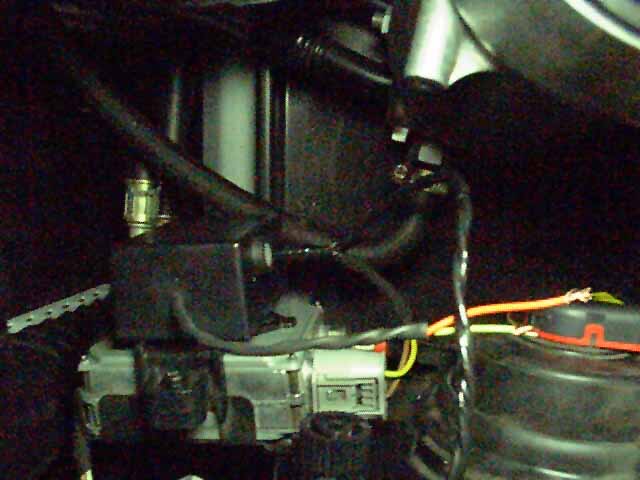 Here's some more reference (word doc) for a Xenon fix from a "franz" or otherwise unknown source.
---
Bulb Option (city light)
---
(archive link: http://www.bimmer.org/5series/messages/archive/msgsy2000w51/9365.html)
Posted by R Burns on December 19, 2000 at 18:34:20:
In Reply to: True Xenon HID conversion - Help me! posted by M5 LITE on December 19, 2000 at 09:23:39:
(posted from: dialup-166.90.86.61.chicago1.level3.net (166.90.86.61))
Gene,
To install a city light kit to eliminate the check low beam you need to do the following:
If you have factory headlamp housings you may need to open up the holes at the top of the high beams. It is marked, just not knocked out - carefully drill through the black platic housing. If you have replacement lights the hole will already be there and plugged with a gray plastic plug.
I tried several different light sockets - the ones that worked best for me were from the side fender mounted turn signal off my 1994 E-34. The dealer should be able to help you find the right size - places such as Pep Boyz have nothing that will work. These sockets hold standard size 5 warr marker lights - I think bulb #168 or 194? - you can use either clear or amber to your preference.
Just splice the wires for the city lights into the wires for your low beams close to the headlight unit - and no more check low beam warning.
The most inportant thing is that if you do have to drill the hole in your housing unit be careful doing it, use a drill bit that does not have a course thread because it can catch an edge and break off excess material and the socket may not fit securely. Probably if you have access to a Dremel tool to bore out the hole that would be best.
If you need pictures or anything let me know.
Hope this helps,
Roderick