Install Instructions
1. Verify that you have the Blue Connector as part of your wiring harness.
Blue Connector Location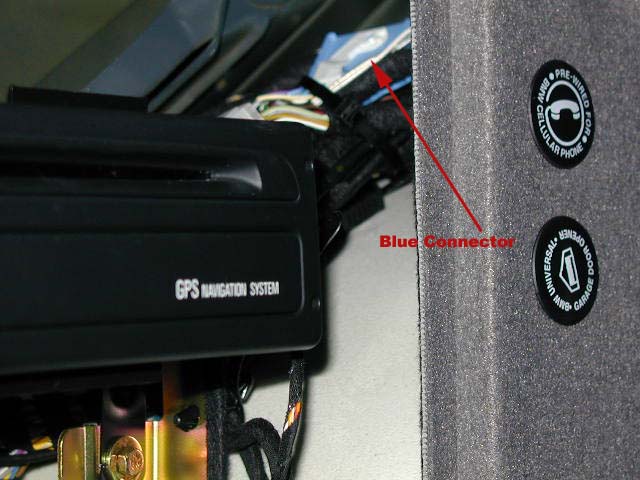 Close Up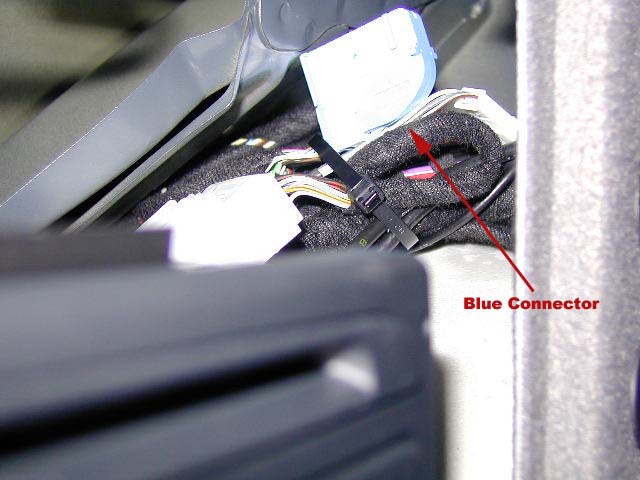 2. Order the parts. Here's what they look like.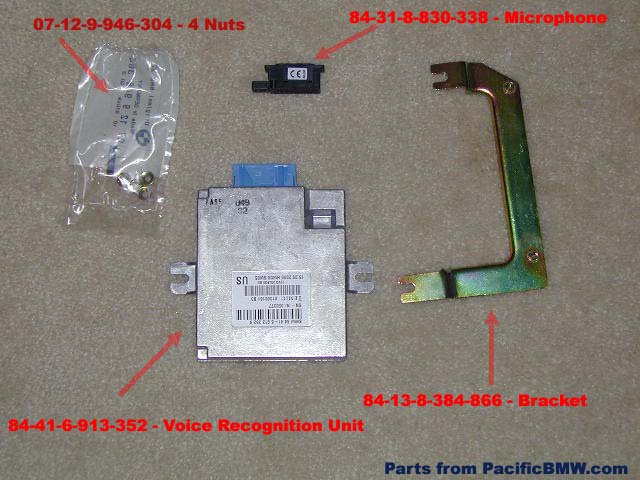 3. Put the module and the bracket together using two nuts.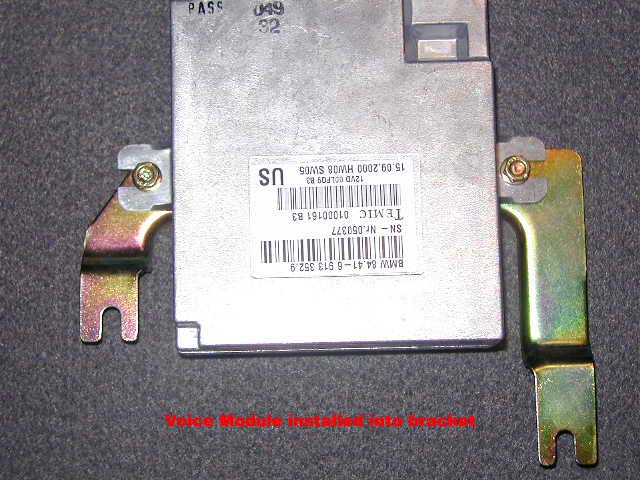 4. Install bracket into Navigation bracket using two nuts.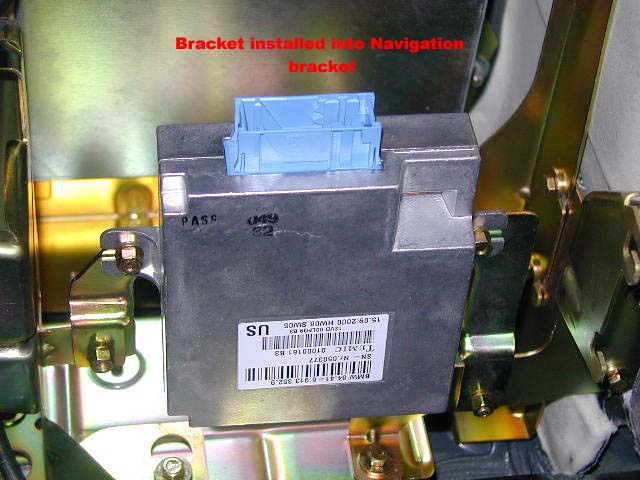 5. Unfurl blue connector by cutting the wire tie.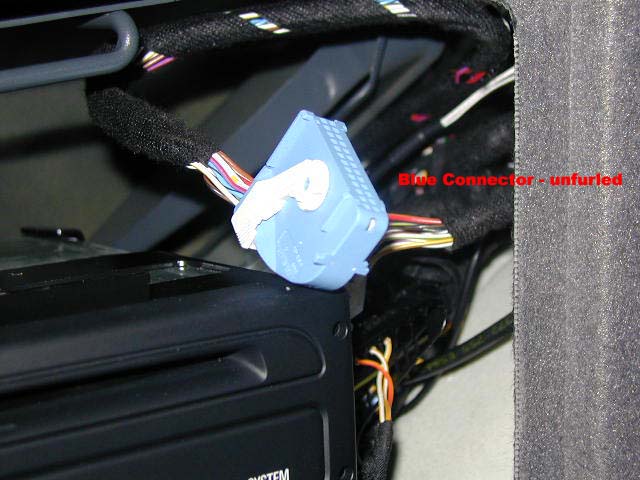 6. Remove white plastic around blue connector so that the blue connector will fit into module.
7. Plug blue connector into module.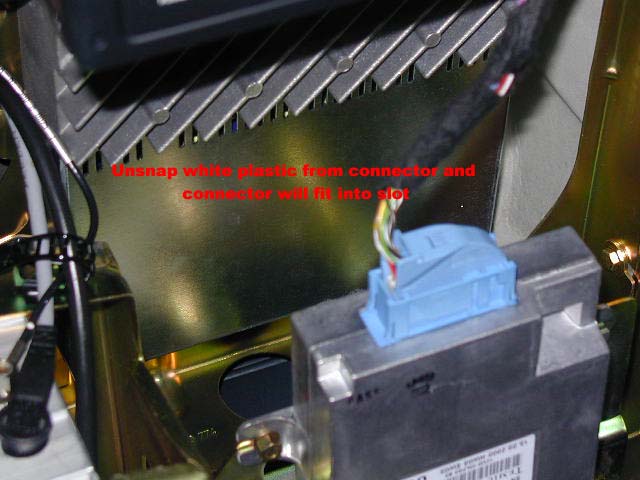 8. Test the module operation, just turn on the ignition to the first accessory position, and hold down the button on the steering wheel with the "voice speaking" icon until you hear a beep. The dashboard computer will then display a message VOICE RECOGNITION, followed by SYSTEM OFF after a few seconds.
9. Wrap remaining wires so that they won't rattle.
Now the hard part.
10. Install the microphone in the car interior by prying out the panel in the headliner that contains the sunroof switch, garage door opener switches, and the empty grill that holds the microphone. Use any flat-bladed screwdriver to pry out the panel -- don't worry, you're not likely to break anything.
11. I had a hard time locating the mic wire. It was located on the driver side inside the panel and was tucked right next to a wire tie attached to the roof. I had to pry off the wire tie from the room to unfurl the mic wire.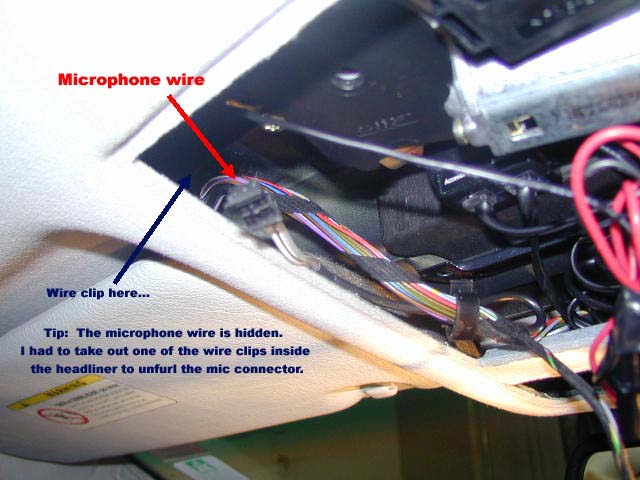 12. Run mic wire through the mic opening in the panel, and attach it into microphone. Snap mike into mic holder and reassemble panel back into roof. YOU'RE DONE.
6. To operate the system, again press the voice icon button on the steering wheel until you hear a beep and see VOICE RECOGNITION in the dashboard display, and then say "Help Navigation." A female voice (different from the navigation voice) will then proceed to recite a long list of voice commands to control the navigation system. You can do the same thing and say "Help Phone" to get the phone system commands, even if you don't have a phone. Have fun...This should decrease the chances of having an accident while playing with the navigation system.